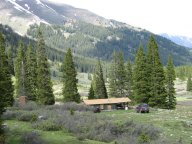 Luxury Accomodations. No water, electricity, etc., but there is a nice outhouse.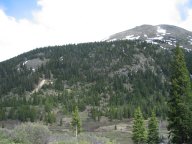 Across the valley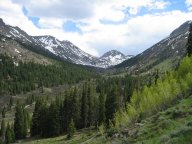 Up the valley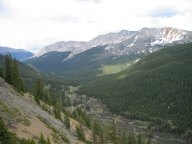 Down the valley -- 4.5 miles to highway 82, then 7 miles to Twin Lakes.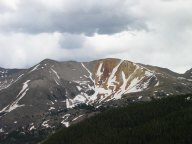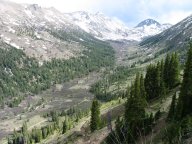 Up the valley. The mountains on both sides are over 13,000'. The house and the jeep are in the lower left.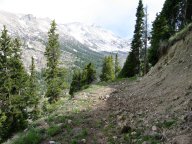 This old road zig-zags up the property.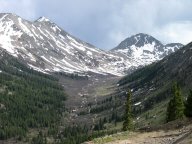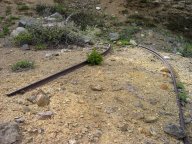 This tunnel has been blasted closed.